Not only am I a bibliophile (someone obsessed with books), but I am also a certified history and English teacher. It goes without saying that my kids and I visit the library and local bookstores often. Books are all over our house. My kids are even allowed to stay up reading with their bed book lights. So, I wanted to share with you some fun books centering around Pride Month that you can easily check out at the local Wichita area libraries or purchase from our local bookstores.
Books to Read for Every Age During Pride Month
June is Pride Month. It is an important month for those in the LGBTQ+ community. Gay pride or LGBTQ+ pride is the promotion of the self-affirmation, dignity, equality, and increased visibility of lesbian, gay, bisexual, and transgender people as a social group. Pride, as opposed to shame and social stigma, is the predominant outlook that bolsters most LGBTQ+ rights movements.
So, we wanted to share some inclusive books not only to celebrate with our LGBTQ+ community in Wichita and surrounding towns, but books that can help you discuss Pride Month with your children in an age-appropriate way.
Here is a list of books available at bookstores and libraries in the Greater Wichita Area. All links are connected to each book's catalog page.
**Books-a-holic won't be listed as it is a resale store. Feel free to call our local Books-a-holic to ask if there is a copy of any of these books are available. 
Board Books and Picture Books for Pride Month

What Are Your Words by Katherine Locke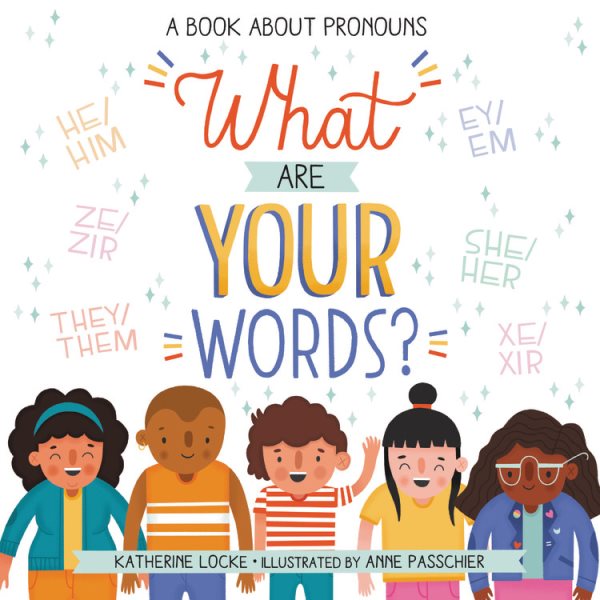 Available at:
– Wichita Public Library System
– Derby Public Library
– Watermark Books and Café
– Barnes & Noble Bradley Fair – Online and In-Person
---
Love is Love by Michael Genhart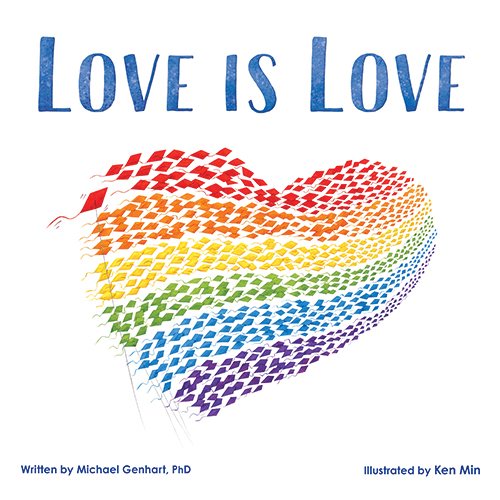 Available at:
– Wichita Public Library System
– Watermark Books and Café
– Barnes & Noble Bradley Fair – Online only
---
Red, A Crayon's Story by Michael Hall
Available at:
– Wichita Public Library System 
– Valley City Public Library
– Derby Public Library
– Goddard Public Library
– El Dorado Public Library
– Rose Hill Public Library
– Watermark Books and Café
– Barnes & Noble Bradley Fair – Online only
---
Pride Colors by Robin Stevenson
Available at:
– Wichita Public Library System
– Watermark Books and Café 
– Barnes & Noble – Buy Online
---
Daddy & Dada by Ryan Brockington
Available at:
– Wichita Public Library
– Watermark Books and Café
– Barnes & Noble – Buy Online and Pickup at Store
Early Reader and Chapter Books for Pride Month

Jack Not Jackie by Erica Silverman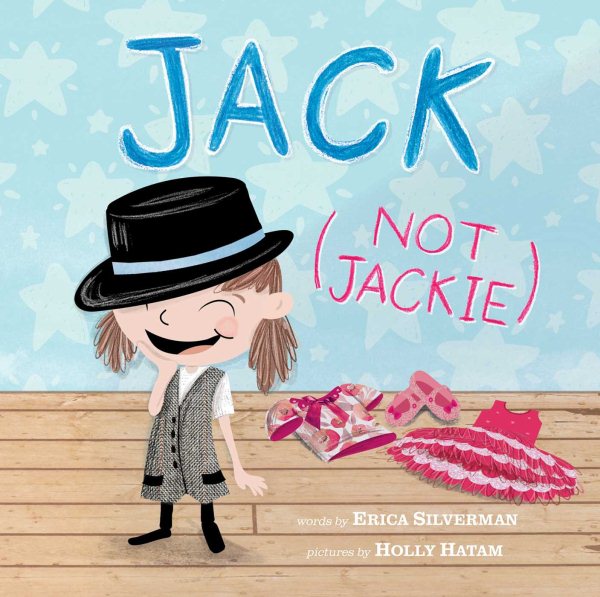 Available at:
– Wichita Public Library System
– Watermark Books and Café
– Barnes & Noble Bradley Fair – Online Only
---
A Day in the Life of Marlon Bundo by Jill Twiss
Available at:
– Wichita Public Library System
– Valley Center Public Library
– Andover Public Library
– Derby Public Library
– Mulvane Public Library
– Watermark Books and Café
– Barnes & Noble Bradley Fair – Online Only
---
Prince and Knight by Daniel Haack
Available at:
– Wichita Public Library System
– Derby Public Library
– El Dorado Public Library
– Park City Public Library
– Rose Hill Public Library
– Watermark Books and Café
– Barnes & Noble Bradley Fair – Online and In-Person
---
I Am Jazz by Jessica Herthel
Available at:
– Wichita Public Library System
– Andover Public Library
– Augusta Public Library
– Watermark Books and Café
– Barnes & Noble Bradley Fair – Online and In-Person
---
This Day in June by Gayle E Pitman
Available at:
– Wichita Public Library System
– Derby Public Library
– Watermark Books and Café 
– Barnes & Noble Bradley Fair – Buy Online, Pick up in Store
Books for Tweens for Pride Month
The Whispers by Greg Howard
Available at:
– Wichita Public Library System
– Andover Public Library
– Watermark Books and Café
– Barnes & Noble Bradley Fair – Online and In-Person
---
Ivy Aberdeen's Letter to the World by Ashley Herring Blake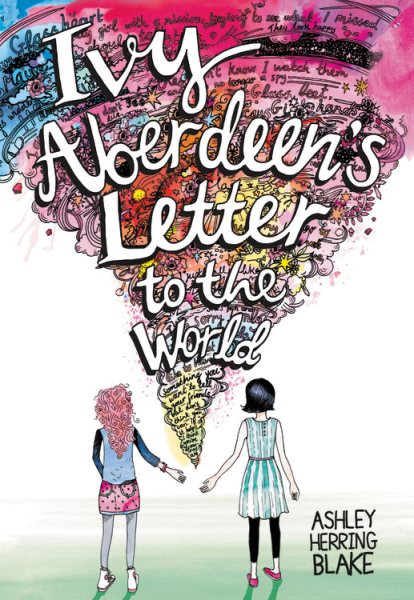 Available at:
– Wichita Public Library System
– Derby Public Library
– Goddard Public Library
– Barnes & Noble Bradley Fair – Online only
– Watermark Books and Café
---
Drama by Raina Telgemeier
Available at:
– Wichita Public Library System
– Valley Center Public Library
– Andover Public Library
– Augusta Public Library
– Derby Public Library
– El Dorado Public Library
– Goddard Public Library
– Mulvane Public Library
– Park City Public Library
– Rose Hill Public Library
– Watermark Books and Café
– Barnes & Noble Bradley Fair – Online and In-Person
---
Captain Underpants and The Sensational Saga of Sir Stinks a Lot by Dav Pilkey
Available at:
– Wichita Public Library System
– Valley Center Public Library
– Andover Public Library
– Augusta Public Library
– Derby Public Library
– El Dorado Public Library 
– Goddard Public Library
– Mulvane Public Library
– Rose Hill Public Library
– Watermark Books and Café
– Barnes & Noble Bradley Fair – Online and In-Person
---
Rick by Alex Gino
Available at:
– Wichita Public Library System
– Valley Center Public Library
– Andover Public Library
– Derby Public Library
– Watermark Books and Café
– Barnes & Noble Bradley Fair – Online and In-Person
Books for Teens and Young Adults for Pride Month
Not Your Sidekick by C. B. Lee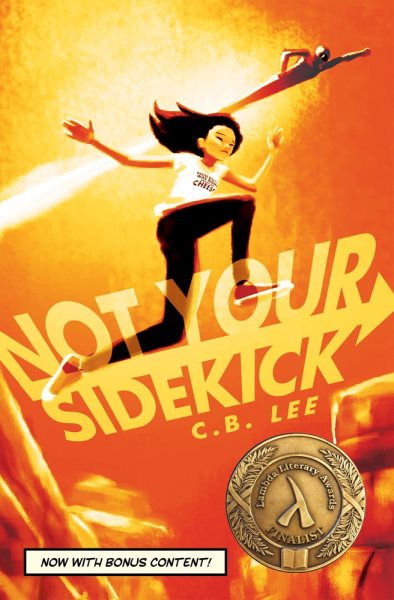 Available at:
– Wichita Public Library System
– Derby Public Library
– Watermark Books and Café
– Barnes & Noble Bradley Fair – Buy Online, Pick up at store
---
It's Not Like It's a Secret by Misa Sigiuru
Available at:
– Valley Center Public Library
– Andover Public Library
– Derby Public Library
– Watermark Books and Café
– Barnes & Noble Bradley Fair – Buy Online, Pick up at Store
---

Aristotle and Dante Discover the Secrets of the Universe by Benjamin Alire Sáenz
Available at:
– Wichita Public Library System
– Valley Center Public Library
– Andover Public Library
– Derby Public Library
– El Dorado Public Library
– Mulvane Public Library
– Watermark Books and Café
– Barnes & Noble Bradley Fair – Buy Online, Pick up in Store
---
Carry On by Rainbow Rowell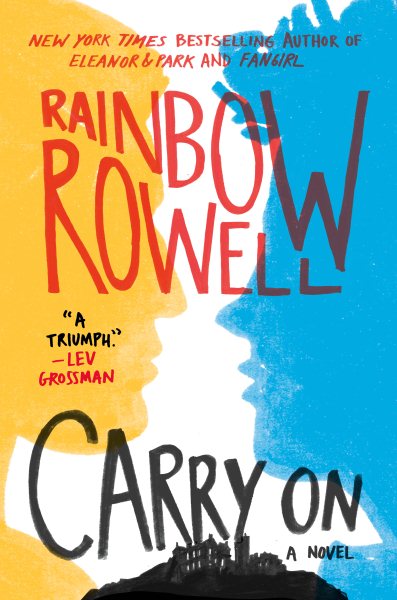 Available at:
– Wichita Public Library System
– Andover Public Library
– Derby Public Library
– El Dorado Public Library
– Goddard Public Library
– Mulvane Public Library
– Watermark Books and Café
– Barnes & Noble Bradley Fair – Buy Online, Pick up at Store
---
If I Was Your Girl by Meredith Russo
Available at:
– Wichita Public Library System
– Valley Center Public Library
– Derby Public Library 
– Andover Public Library
– Mulvane Public Library
– Park City Public Library
– Watermark Books and Café
– Barnes & Noble Bradley Fair – Buy Online, Pick up at Store
Books for Moms for Pride Month
She Became the Sun by Shelley Parker-Chan
Available at:
– Wichita Public Library System
– Derby Public Library
– Watermark Books and Café
– Barnes & Noble Bradley Fair – Online Only
---
Tin Man by Sarah Winman
Available at:
– Wichita Public Library System
– Derby Public Library 
– El Dorado Public Library
– Mulvane Public Library
– Watermark Books and Café
– Barnes & Noble Bradley Fair – Online only
---
Mostly Dead Things by Kristen N. Arnett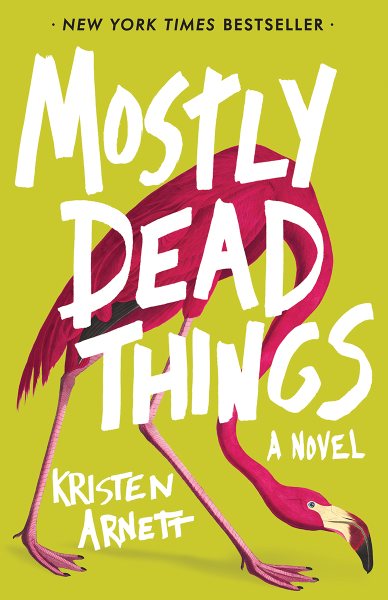 Available at:
– Wichita Public Library System 
– Andover Public Library
– Augusta Public Library 
– Mulvane Public Library
– Watermark Books and Café
– Barnes & Noble Bradley Fair – Online Only
---
In the Deep End  by Kate Davies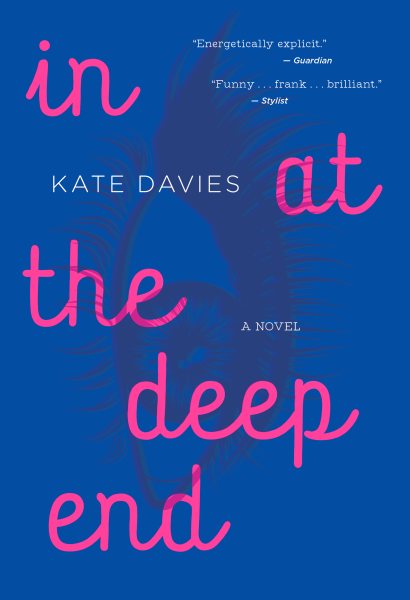 Available at:
– Wichita Public Library System
– Derby Public Library
– Watermark Books and Café
– Barnes & Noble Bradley Fair – Online Only
---
With Teeth by Kristen N. Arnett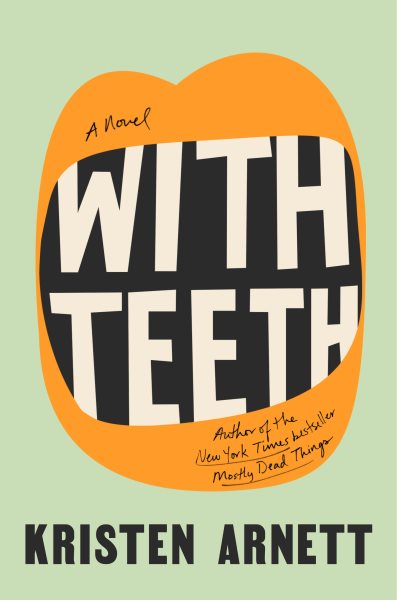 Available at:
– Wichita Public Library System
– Derby Public Library
– Watermark Books and Café
– Barnes & Noble Bradley Fair – Online only