Not only am I a bibliophile (someone obsessed with books), but I am also a certified history and English teacher. It goes without saying that my kids and I visit the library and local bookstores often. Books are all over our house. My kids are even allowed to stay up reading with their bed book lights. So, I wanted to share with you some fun books centering around Black History Month that you can easily check out at the local Wichita area libraries or purchase from our local bookstores.
Books to Read for Every Age During Black History Month
February is known as Black History Month. It is a month to lift black voices. It is a month to celebrate black culture and listen to their experience in the country. So, we wanted to share a list of books for each age to read during February.
Here is a list of books available at bookstores and libraries in the Greater Wichita Area. All links are connected to each book's catalog page.
**Books-a-holic won't be listed as it is a resale store. Feel free to call our local Books-a-holic to ask if there is a copy of any of these books are available. 
Board Books and Picture Books for Black History Month

I am Enough by Grace Byers
Available at:
– Wichita Public Library System
– Valley Center Public Library
– Andover Public Library
– Derby Public Library
– El Dorado Public Library
– Watermark Books and Café
– Barnes & Noble Bradley Fair – Online and In-Person
---
Hair Love by Matthew Cherry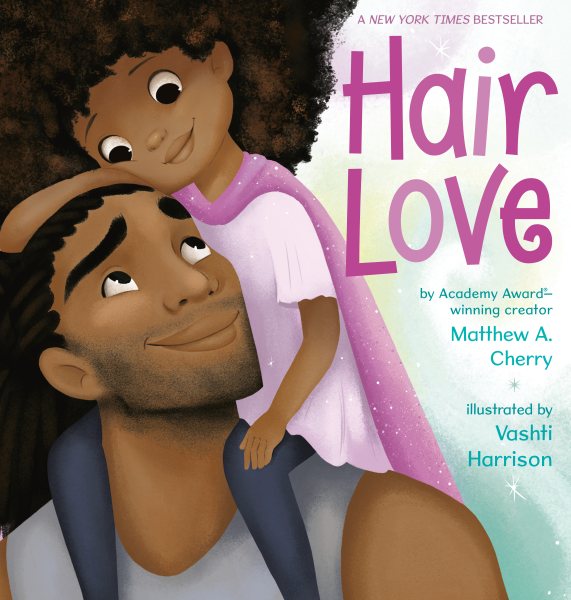 Available at:
– Wichita Public Library System
– Valley Center Public Library
– Augusta Public Library
– Derby Public Library
– Goddard Public Library
– Mulvane Public Library
– Park City Public Library
– Watermark Books and Café
– Barnes & Noble Bradley Fair – Online and In-person
---
AntiRacist Baby by Ibram X. Kendi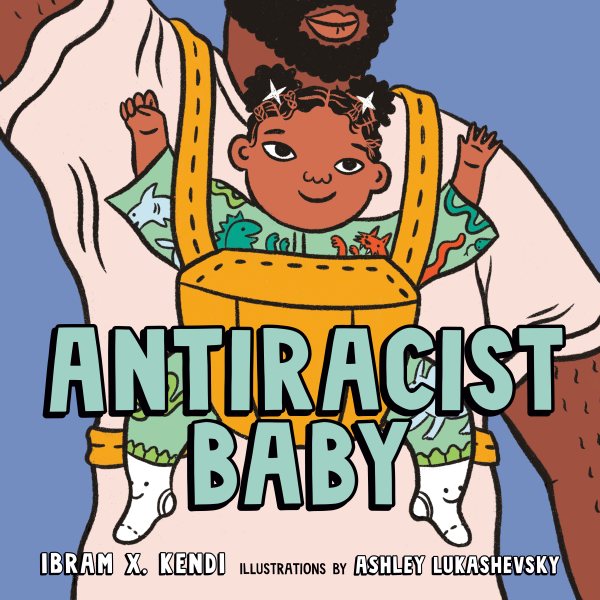 Available at:
– Wichita Public Library System 
– Valley City Public Library
– Derby Public Library
– Goddard Public Library
– Watermark Books and Café
– Barnes & Noble Bradley Fair – Online and In-person
---
Sulwe by Lupita Nyong'o
Available at:
– Wichita Public Library System
– Augusta Public Library
– Derby Public Library
– Watermark Books and Café 
– Barnes & Noble – Buy Online, Pick up in Store
---
A is for Activist by Innosanto Nagara
Available at:
– Wichita Public Library System
– Andover Public Library 
– Augusta Public Library
– Watermark Books and Café
– Barnes & Noble – Online only
Early Reader and Chapter Books for Black History Month

Henry's Freedom Box by Ellen Levine
Available at:
– Wichita Public Library System
– Valley City Public Library
– Andover Public Library
– Derby Public Library
– El Dorado Public Library
– Park City Public Library
– Watermark Books and Café
– Barnes & Noble Bradley Fair – Online and In-Person
---
American Girls: Meet Addy by Connie Rose Porter
Available at:
– Wichita Public Library System
– Valley Center Public Library
– Andover Public Library
– Augusta Public Library
– Derby Public Library
– El Dorado Public Library
– Goddard Public Library
– Park City Public Library
– Watermark Books and Café
---
Sit-in: how four friends stood up by sitting down by Andrea Davis Pinkney
Available at:
– Wichita Public Library System
– Valley Center Public Library
– Andover Public Library
– Watermark Books and Café
– Barnes & Noble Bradley Fair – Online and In-Person
---
Bud, Not Buddy by Christopher Paul Curtis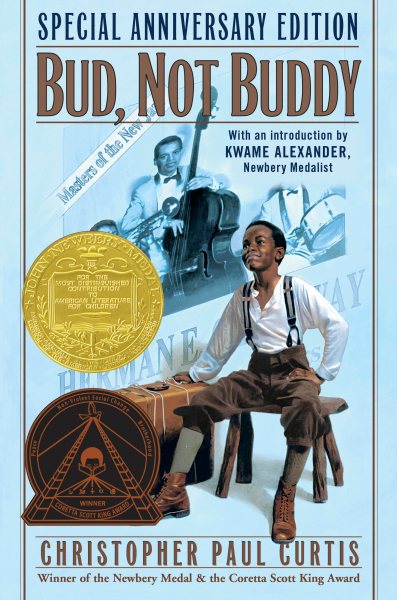 Available at:
– Wichita Public Library System
– Valley Center Public Library
– Andover Public Library
– Augusta Public Library
– Derby Public Library
– El Dorado Public Library
– Mulvane Public Library
– Rose Hill Public Library
– Watermark Books and Café
– Strange Tides Bookstore
– Barnes & Noble Bradley Fair – Buy Online, Pick up in Store
---
Ruby Bridges Goes to School: My True Story by Ruby Bridges
Available at:
– Wichita Public Library System
– Park City Public Library
– Watermark Books and Café 
– Barnes & Noble Bradley Fair – Buy Online, Pick up in Store
Books for Tweens for Black History Month
Roll of Thunder, Hear My Cry by Mildred D. Taylor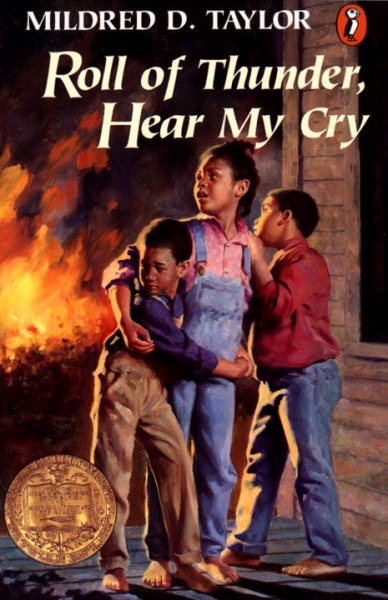 Available at:
– Wichita Public Library System
– Valley Center Public Library
– Andover Public Library
–  Derby Public Library
– El Dorado Public Library
– Goddard Public Library
– Park City Public Library
– Rose Hill Public Library
– Watermark Books and Café
– Barnes & Noble Bradley Fair – Buy Online, Pick up in Store
---
Monster by Jonathon Kellerman
Available at:
– Wichita Public Library System
– Valley Center Public Library
– Park City Public Library
– Barnes & Noble Bradley Fair – Online only
– Watermark Books and Café
---
Brown Girl Dreaming by Jacqueline Woodson
Available at:
– Wichita Public Library System
– Valley Center Public Library
– Andover Public Library
– Augusta Public Library
– Derby Public Library
– El Dorado Public Library
– Goddard Public Library
– Mulvane Public Library
– Watermark Books and Café
– Barnes & Noble Bradley Fair – Online and In-Person
---
Ghost Boys by Jewell Park Rhodes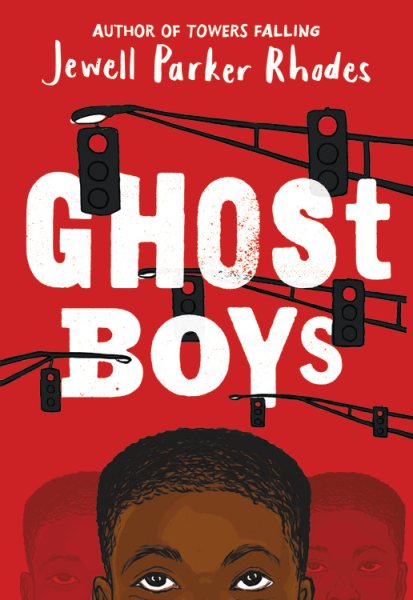 Available at:
– Wichita Public Library System
– Valley Center Public Library
– Andover Public Library
– Augusta Public Library
– Derby Public Library
– El Dorado Public Library 
– Mulvane Public Library
– Rose Hill Public Library
– Watermark Books and Café
– Strange Tides Bookstore
– Barnes & Noble Bradley Fair – Online and In-Person
---
A Good Kind of Trouble by Lisa Moore Ramee
Available at:
– Wichita Public Library System
– Valley Center Public Library
– Andover Public Library
– Derby Public Library
– Goddard Public Library
– Mulvane Public Library
– Watermark Books and Café
– Barnes & Noble Bradley Fair – Online and In-Person
Books for Teens and Young Adults for Black History Month
The Hate U Give by Angie Thomas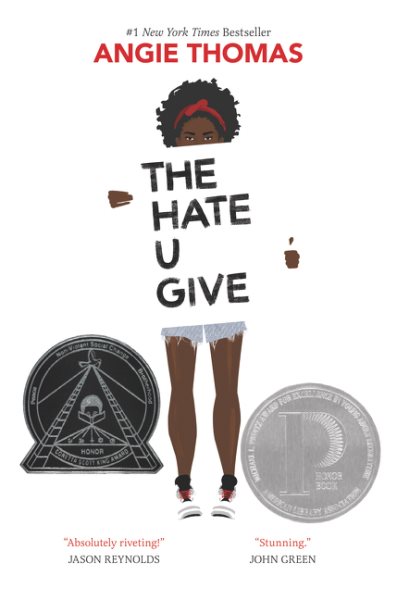 Available at:
– Wichita Public Library System
– Valley Center Public Center
– Andover Public Library
– Augusta Public Library 
– Derby Public Libary
– El Dorado Public Library
– Goddard Public Library
– Mulvane Public Library
– Park City Public Library 
– Rose Hill Public Library
– Watermark Books and Café
– Strange Tides Bookstore
– Barnes & Noble Bradley Fair – Online and In-Person
---
The Black Kids by Christina Hammonds Reed
Available at:
– Wichita Public Library System
– Valley Center Public Library
– Andover Public Library
– Derby Public Library
– Goddard Public Library
– Mulvane Public Library
– Watermark Books and Café
– Barnes & Noble Bradley Fair – Online and In-Person
---
Black Enough: Stories of Being Young and Black in America by Ibi Aanu Zoboi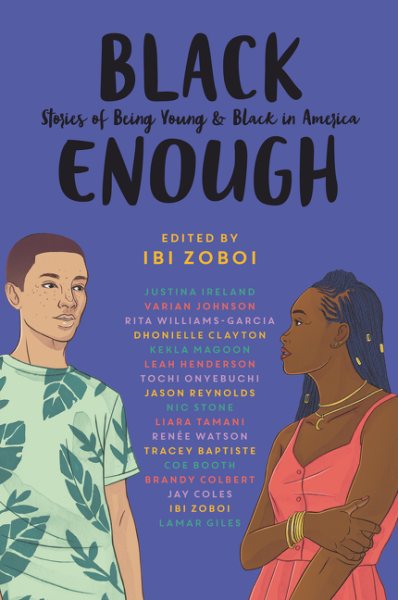 Available at:
– Wichita Public Library System
– Valley Center Public Library
– Andover Public Library
– Derby Public Library
– Goddard Public Library
– Watermark Books and Café
– Barnes & Noble Bradley Fair – Online and In-person
---
Black Girl Unlimited: The Remarkable Story of a Teenage Wizard by Echo Brown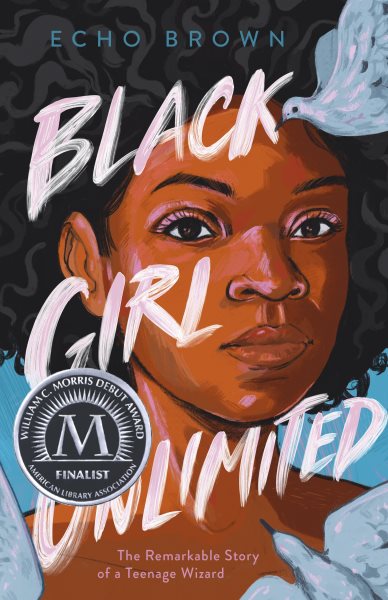 Available at:
– Wichita Public Library System
– Derby Public Library
– Watermark Books and Café
– Barnes & Noble Bradley Fair – Buy Online, Pick up in Store
---
Dear Martin by Nic Stone
Available at:
– Wichita Public Library System
– Valley Center Public Library
– Derby Public Library 
– Andover Public Library
– Watermark Books and Café
– Barnes & Noble Bradley Fair – Online and In-Person
Books for Moms for Black History Month
Just Mercy: a Story of Justice and Redemption by Bryan Stevenson
Available at:
– Wichita Public Library System
– Valley Center Public Library
– Andover Public Library
– Derby Public Library
– Watermark Books and Café
– Barnes & Noble Bradley Fair – Online and In-person
---
Hidden Figures by Margot Lee Shetterly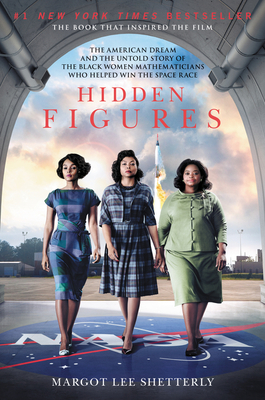 Available at:
– Wichita Public Library System
– Valley Center Public Library
– Andover Public Library
– Augusta Public Library
– Derby Public Library 
– El Dorado Public Library
– Goddard Public Library 
– Mulvane Public Library
– Park City Public Library
– Rose Hill Public Library
– Watermark Books and Café
– Strange Tides Bookstore
– Barnes & Noble Bradley Fair – Online and In-person
---
How to Be an Antiracist by Ibram X. Kendi
Available at:
– Wichita Public Library System 
– Valley Center Public Library
– Augusta Public Library 
– Derby Public Library
– El Dorado Public Library
– Goddard Public Library
– Mulvane Public Library
– Watermark Books and Café
– Barnes & Noble Bradley Fair – Online and In-person
---
Becoming  by Michelle Obama
Available at:
– Wichita Public Library System
– Valley Center Public Library
– Andover Public Library 
– Augusta Public Library 
– Derby Public Library
– El Dorado Public Library
– Mulvane Public Library 
– Park City Public Library
– Rose Hill Public Library
– Watermark Books and Café
– Barnes & Noble Bradley Fair – Online and In-person
---
A Black Women's History of the United States by Daina Ramey Berry
Available at:
– Wichita Public Library System
– El Dorado Public Library
– Watermark Books and Café
– Barnes & Noble Bradley Fair – Online only