Books to Read for Every Age During Chinese New Year
For the past three and half years, I have been teaching English as a second language to students in China through an online learning platform. As I've come to know my students more, I've fallen in love with their culture more and more. And, I love celebrating Chinese New Year along with my students. This year, Chinese New Year falls on Friday, February 12th. It changes each year because it follows the lunar calendar, so it's pretty close to Valentine's Day this year. I wanted to share a list of books for each age to read during the Chinese New Year season.
Here is a list of books available at bookstores and libraries in the Greater Wichita Area. All links are connected to each book's catalog page.
**Books-a-holic won't be listed as it is a resale store. Feel free to call our local Books-a-holic to ask if there is a copy of any of these books are available. 
Board Books and Picture Books for Chinese New Year

My First Chinese New Year by Karen Katz
Available at:
– Derby Public Library
– Mulvane Public Library
– Watermark Books and Café
---
Bringing in the New Year by Grace Lin
Available at:
– Wichita Public Library System
– Watermark Books and Café
– Barnes & Noble Bradley Fair – Online only
---
A New Year's Reunion by Li-Qiong Yu
Available at:
– Wichita Public Library System 
– Valley City Public Library
– Derby Public Library
– El Dorado Public Library
– Watermark Books and Café
– Barnes & Noble Bradley Fair – Online only
---
Sam and the Lucky Money by Karen Chinn
Available at:
– Derby Public Library
– Watermark Books and Café 
---
Ten Mice for Tet by Pegi Dietz Shea
Available at:
– Wichita Public Library System
– Watermark Books and Café
– Barnes & Noble – Available on NOOK only
Early Reader and Chapter Books for Chinese New Year

A to Z Mysteries: The New Year Dragon Dilemma #5 by Ron Roy
Available at:
– Andover Public Library
– El Dorado Public Library
– Watermark Books and Café
– Barnes & Noble Bradley Fair – Buy Online, Pick up in Store
---
Katie Woo Series by Fran Manushkin
Available at:
– Wichita Public Library System
– Andover Public Library
– Watermark Books and Café
– Barnes & Noble Bradley Fair – Online Only
---
Alvin Ho Series by Lenore Look
Available at:
– Wichita Public Library System
– Valley Center Public Library
– Andover Public Library
– Derby Public Library
– Mulvane Public Library
– Park City Public Library
– Watermark Books and Café
– Barnes & Noble Bradley Fair – Available Online Only
---
The Great Wall of Lucy Wu by Wendy Wan Long
Available at:
– Wichita Public Library System
– Andover Public Library
– Watermark Books and Café
– Barnes & Noble Bradley Fair – Available Online Only
---
In the Year of the Boar and Jackie Robinson by Bette Bao Lord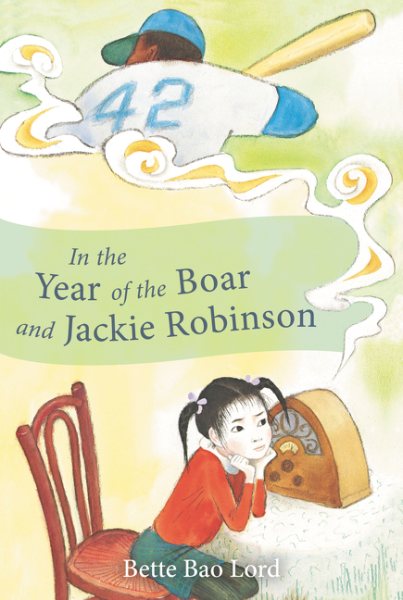 Available at:
– Wichita Public Library System
– Valley Center Public Library
– Watermark Books and Café 
– Barnes & Noble Bradley Fair – Available Online Only
Books for Tweens for Chinese New Year
Half and Half by Lensey Namioka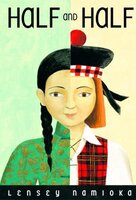 Available at:
– Valley Center Public Library
– Watermark Books and Café
– Barnes & Noble Bradley Fair – Available Online Only
---
Chinese Cinderella by Adeline Yen Mah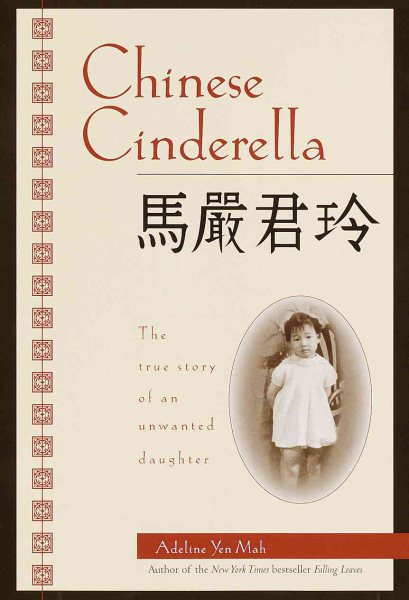 Available at:
– Wichita Public Library System
– El Dorado Public Library
– Barnes & Noble Bradley Fair – Available Online Only
– Watermark Books and Café
---
The Drago Warrior Series by Katie Zhao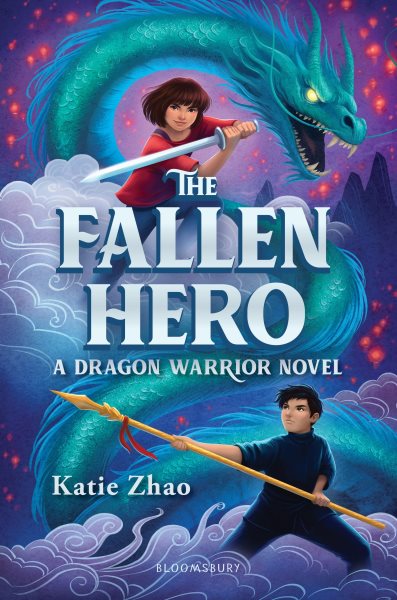 Available at:
– Wichita Public Library System
– Derby Public Library
– Watermark Books and Café
– Barnes & Noble Bradley Fair – Online and In-Person
---
Stargazing by Jen Wang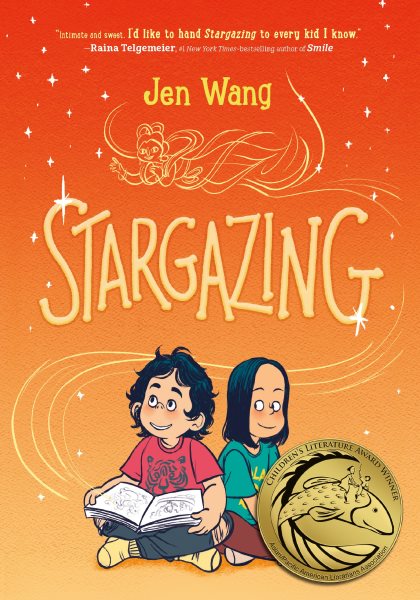 Available at:
– Wichita Public Library System
– Valley Center Public Library
– Andover Public Library
– Derby Public Library
– Goddard Public Library
– Mulvane Public Library
– Park City Public Library
– Watermark Books and Café
– Barnes & Noble Bradley Fair – Online and In-Person
---
Where the Mountain Meets the Moon by Grace Lin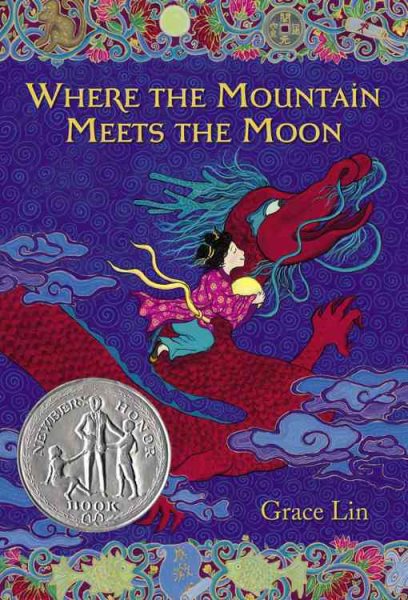 Available at:
– Wichita Public Library System
– Valley Center Public Library
– Andover Public Library
– Augusta Public Library
– Derby Public Library
– El Dorado Public Library
– Goddard Public Library
– Mulvane Public Library
– Park City Public Library
– Rose Hill Public Library
– Watermark Books and Café
– Barnes & Noble Bradley Fair – Available Online Only
Books for Teens and Young Adults for Chinese New Year
Girl in Translation by Jean Kwok
Available at:
– Wichita Public Library System
– Andover Public Library
– Watermark Books and Café
– Barnes & Noble Bradley Fair – Available Online Only
---
American Panda by Gloria Chao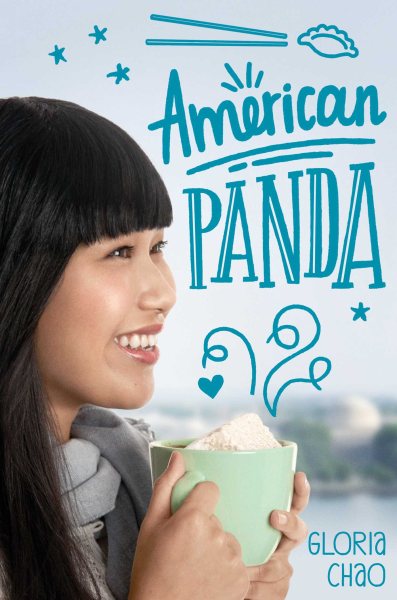 Available at:
–Wichita Public Library System
– Andover Public Library
– Derby Public Library
– Mulvane Public Library
– Watermark Books and Café
– Barnes & Noble Bradley Fair – Available Online Only
---
Loveboat, Taipei by Abigail Hing Wen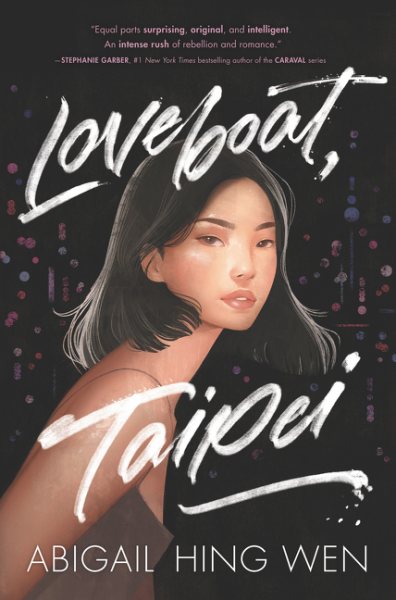 Available at:
– Wichita Public Library System
– Valley Center Public Library
– Andover Public Library
– Derby Public Library
– El Dorado Public Library
– Watermark Books and Café
– Barnes & Noble Bradley Fair – Buy Online, Pick up in Store
---
Want Series by Cindy Pon
Available at:
– Wichita Public Library System
– Valley Center Public Library
– Andover Public Library
– El Dorado Public Library
– Rose Hill Public Library
– Watermark Books and Café
– Barnes & Noble Bradley Fair – Available Online Only
---
American Born Chinese by Gene Luen Yang
Available at:
– Wichita Public Library System
– Derby Public Library 
– El Dorado Public Library
– Watermark Books and Café
– Barnes & Noble Bradley Fair – Available Online Only
Books for Moms for Chinese New Year
The Joy Luck Club by Amy Tan
Available at:
– Wichita Public Library System
– Valley Center Public Library
– Derby Public Library
– Park City Public Library
– August Public Library
– El Dorado Public Library
– Mulvane Public Library
– Rose Hill Public Library
– Watermark Books and Café
– Barnes & Noble Bradley Fair – Online and In-person
---
Shanghai Sisters by Lisa See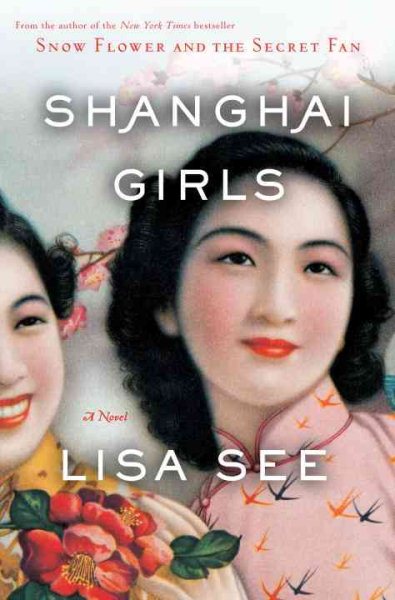 Available at:
– Wichita Public Library System
– Valley Center Public Library
– Andover Public Library
– Augusta Public Library
– Derby Public Library 
– Park City Public Library
– Watermark Books and Café
– Barnes & Noble Bradley Fair – Buy Online, Pick up in Store
---
Crazy Rich Asians by Nina Jacobson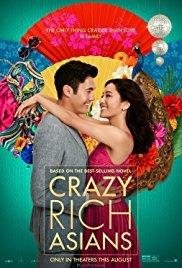 Available at:
– Wichita Public Library System 
– Valley Center Public Library
– Augusta Public Library 
– Derby Public Library
– Mulvane Public Library
– Andover Public Library
– Watermark Books and Café
– Barnes & Noble Bradley Fair – Online and In-person
---
All You Can Ever Know by Nicole Chung
Available at:
– Wichita Public Library System
– Valley Center Public Library
– El Dorado Public Library
– Goddard Public Library
– Mulvane Public Library 
– Watermark Books and Café
– Barnes & Noble Bradley Fair – Buy Online, Pick up in Store
---
Pearl of China by Anchee Min
Available at:
– Wichita Public Library System
– Valley Center Public Library
– Augusta Public Library
– Park City Public Library
– Watermark Books and Café
– Barnes & Noble Bradley Fair – Available on NOOK only