Not only am I a bibliophile (someone obsessed with books), but I am also a certified history and English teacher. It goes without saying that my kids and I visit the library and local bookstores often. Books are all over our house. My kids are even allowed to stay up reading with their bed book lights. So, I wanted to share with you some fun books centering around Valentine's Day that you can easily check out at the local Wichita area libraries or purchase from our local bookstores.
Valentine's Day Books to Read for Every Age
Valentine's Day is just around the corner. It's such a fun holiday. We can focus on love and appreciation. It's also a fun time to get out the crafts…and the glitter…ok, maybe not the glitter…
Here is a list of books available at bookstores and libraries in the Greater Wichita Area. All links are connected to each book's catalog page.
**Books-a-holic won't be listed as it is a resale store. Feel free to call our local Books-a-holic to ask if there is a copy of any of these books are available. 
Valentine's Day Board Books and Picture Books

Little Blue Truck's Valentine by Alice Schertle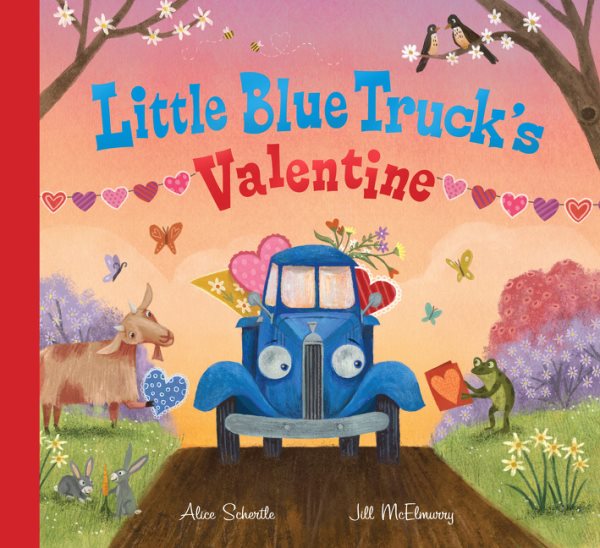 Available at:
– Wichita Public Library System
– Valley Center Public Library
– Mulvane Public Library
– Goddard Public Library
– Augusta Public Library
– Watermark Books and Café
– Barnes & Noble Bradley Fair – Buy Online, Pick up in Store
---
Guess How Much I Love You by Sam McBratney
Available at:
– Wichita Public Library System
– Valley Center Public Library
– Andover Public Library
– Augusta Public Library
– Goddard Public Library
– Mulvane Public Library
– Park City Public Library
– El Dorado Public Library
– Watermark Books and Café
– Barnes & Noble Bradley Fair – Online and In-person
---
Llama, Llama, I Love You by Anna Dewdney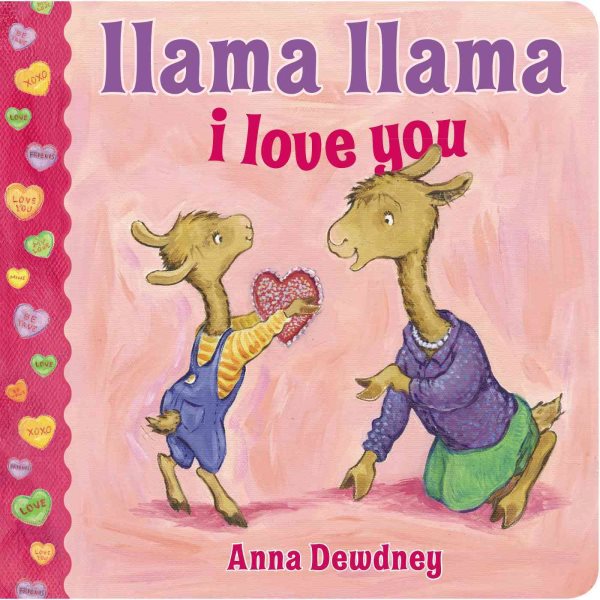 Available at:
– Wichita Public Library System 
– Derby Public Library
– Mulvane Public Library
– Watermark Books and Café
– Barnes & Noble Bradley Fair – Online and In-person
---
My Heart is Like a Zoo by Michael Hall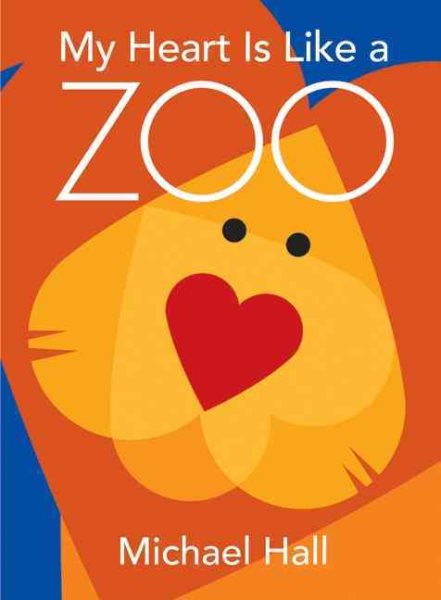 Available at:
– Wichita Public Library System
– Andover Public Library
– Derby Public Library
– El Dorado Public Library
– Goddard Public Library
– Mulvane Public Library
– Rose Hill Public Library
– Watermark Books and Café 
– Barnes & Noble – Online only
---
The Love Letter by Anika Denise
Available at:
– Wichita Public Library System
– Andover Public Library 
– Mulvane Public Library
– Watermark Books and Café
– Barnes & Noble – Online only
Valentine's Day Chapter Books

Junie B. Jones and the Mushy, Gushy Valentine by Barbara Park
Available at:
– Wichita Public Library System
– Valley Center Public Library
– Derby Public Library
– Andover Public Library
– Barnes & Noble Bradley Fair – Buy Online, Pick up in Store
---
Nate the Great and the Mushy Valentine by Marjorie Weinman Sharmat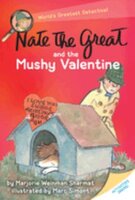 Available at:
– Wichita Public Library System
– Valley Center Public Library
– Andover Public Library
– Augusta Public Library
– Derby Public Library
– Mulvane Public Library
– Watermark Books and Café
– Barnes & Noble Bradley Fair – Online only
---
Cupid Doesn't Flip Hamburgers by Debbie Dadey
Available at:
– Wichita Public Library System
– Valley Center Public Library
– August Public Library
– Park City Public Library
– Watermark Books and Café
---
My Weird School Special: Oh, Valentine, We've Lost Our Minds! by Dan Gutman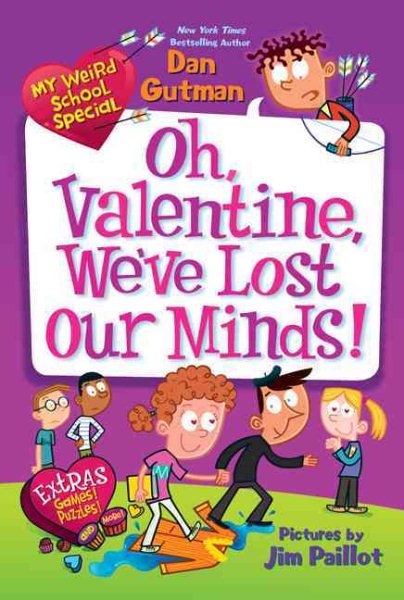 Available at:
– Wichita Public Library System
– Valley Center Public Library
– Watermark Books and Café
– Barnes & Noble Bradley Fair – Buy Online, Pick up in Store
---
Cam Jansen and the Valentine Baby Mystery by David A. Adler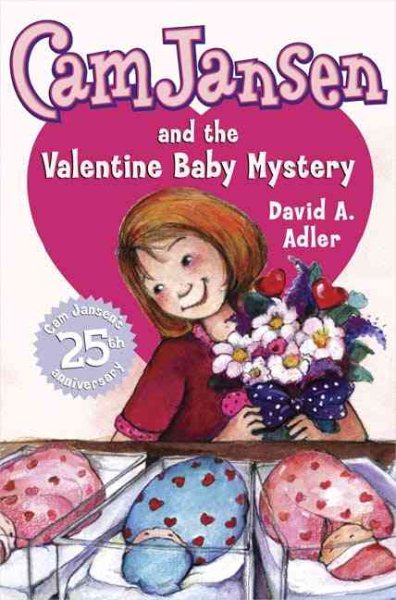 Available at:
– Wichita Public Library System
– Andover Public Library
– Augusta Public Library
– Derby Public Library
– Goddard Public Library
– Watermark Books and Café 
– Barnes & Noble Bradley Fair – Online only
Valentine's Day Books for Tweens
Cake Pop Crush by Suzanne Nelson
Available at:
– Barnes & Noble Bradley Fair – Online only
– Watermark Books and Café
– Derby Public Library
---
Pugs and Kisses by J.J. Howard
Available at:
– Barnes & Noble Bradley Fair – Online only
– Watermark Books and Café
---
One True Way by Shannon Hitchcock
Available at:
– Wichita Public Library System
– Andover Public Library
– Derby Public Library
– Mulvane Public Library
– Watermark Books and Café
– Barnes & Noble Bradley Fair – Online only
---
Drama by Raina Telgemeier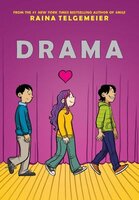 Available at:
– Wichita Public Library System
– Valley Center Public Library
– Andover Public Library
– Derby Public Library
– El Dorado Public Library 
– Goddard Public Library
– Mulvane Public Library
– Park City Public Library
– Rose Hill Public Library
– Watermark Books and Café
– Barnes & Noble Bradley Fair – Buy Online, Pick up in Store
---
Tuck Everlasting by Natalie Babbitt
Available at:
– Wichita Public Library System
– Valley Center Public Library
– Andover Public Library
– Augusta Public Library
– Derby Public Library
– El Dorado Public Library
– Goddard Public Library
– Mulvane Public Library
– Park City Public Library
– Rose Hill Public Library
– Watermark Books and Café
– Strange Tides Bookstore
– Barnes & Noble Bradley Fair – Buy Online, Pick up in Store
Valentine's Day Books for Teens and Young Adults
Everything Everything by Nicola Yoon
Available at:
– Wichita Public Library System
– Valley Center Public Center
– August Public Library 
– Derby Public Libary
– El Dorado Public Library
– Mulvane Public Library
– Watermark Books and Café
– Barnes & Noble Bradley Fair – Buy Online, Pick up in Store
---
Opposite of Always by Justin A. Reynolds
Available at:
– Wichita Public Library System
– Valley Center Public Library
– Watermark Books and Café
– Barnes & Noble Bradley Fair – Buy Online, Pick up in Store
---
Cinder by Marissa Meyer
Available at:
– Wichita Public Library System
– Valley Center Public Library
– Derby Public Library
– Park City Public Library
– Watermark Books and Café
– Barnes & Noble Bradley Fair – Online and In-person
---
Love and Gelato by Jenna Evans Welch
Available at:
– Wichita Public Library System
– Valley Center Public Library
– Andover Public Library
– El Dorado Public Library
– Mulvane Public Library
– Watermark Books and Café
– Barnes & Noble Bradley Fair – Online only
---
The Fault in Our Stars by John Green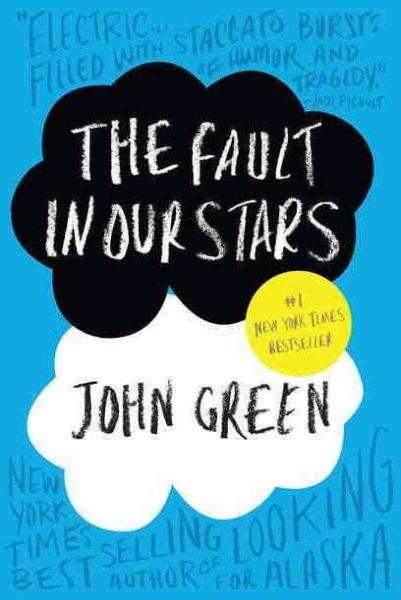 Available at:
– Wichita Public Library System
– Valley Center Public Library
– Derby Public Library 
– El Dorado Public Library
– Watermark Books and Café
– Barnes & Noble Bradley Fair – Online only
Valentine's Day Books for Moms
Pride and Prejudice by Jane Austen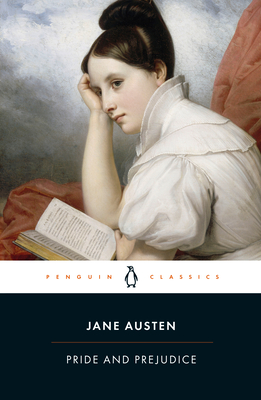 Available at:
– Wichita Public Library System
– Valley Center Public Library
– Derby Public Library
– El Dorado Public Library
– Goddard Public Library
– Andover Public Library
– Watermark Books and Café
– Barnes & Noble Bradley Fair – Online and In-person
---
An America Marriage by Tayari Jones
Available at:
– Wichita Public Library System
– Valley Center Public Library
– Andover Public Library
– August Public Library
– Derby Public Library 
– El Dorado Public Library
– Goddard Public Library 
– Mulvane Public Library
– Watermark Books and Café
– Strange Tides Bookstore
– Barnes & Noble Bradley Fair – Online and In-person
---
The Time Traveler's Wife by Audrey Niffenegger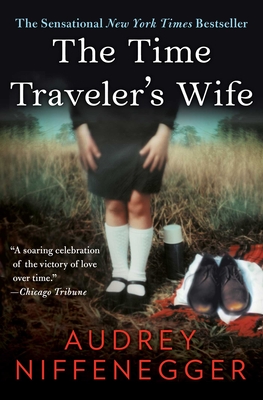 Available at:
– Wichita Public Library System 
– Valley Center Public Library
– Derby Public Library
– Goddard Public Library
– Park City Public Library
– Watermark Books and Café
– Barnes & Noble Bradley Fair – Online and In-person
---
The Notebook by Nicholas Sparks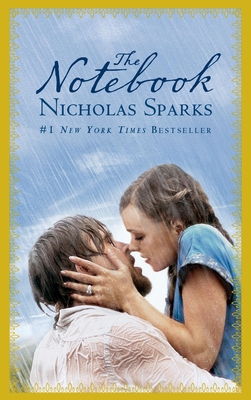 Available at:
– Wichita Public Library System
– Valley Center Public Library
– Andover Public Library 
– Augusta Public Library 
– Derby Public Library
– Goddard Public Library 
– Mulvane Public Library 
– Rose Hill Public Library
– Watermark Books and Café
– Barnes & Noble Bradley Fair – Online and In-person
---
Unmarriageable by Soniah Kamal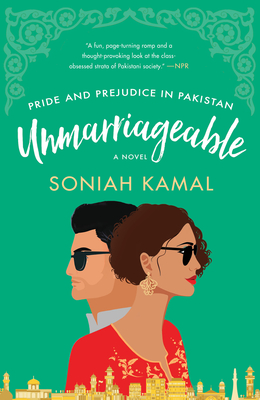 Available at:
– Wichita Public Library System
– Valley Center Public Library
– Andover Public Library 
– El Dorado Public Library
– Goddard Public Library
– Mulvane Public Library 
– Rose Hill Public Library
– Watermark Books and Café
– Barnes & Noble Bradley Fair – Online only