Not only am I a bibliophile (someone obsessed with books), but I am also a certified history and English teacher. It goes without saying that my kids and I visit the library and local bookstores often. Books are all over our house. My kids are even allowed to stay up reading with their bed book lights. So, I wanted to share with you some fun books centering around Women's History Month that you can easily check out at the local Wichita area libraries or purchase from our local bookstores.
Books to Read for Every Age During Women's History Month
March is known as Women's History Month. It is a month to lift female voices. It is a month to celebrate the achievements of women and acknowledge all the obstacles and adversity we've had to overcome in history. It's a month to learn more about feminism. So, we wanted to share a list of books for each age to read during March.
Here is a list of books available at bookstores and libraries in the Greater Wichita Area. All links are connected to each book's catalog page.
**Books-a-holic won't be listed as it is a resale store. Feel free to call our local Books-a-holic to ask if there is a copy of any of these books are available. 
Board Books and Picture Books for Women's History Month
Feminist Baby by Loryn Brantz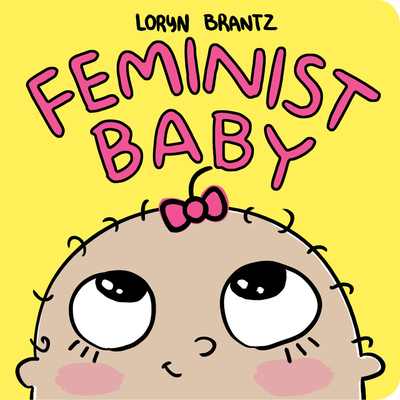 Available at:
– Wichita Public Library System
– Watermark Books and Café
– Barnes & Noble Bradley Fair – Online and In-Person
---
A Is For Awesome: 23 Iconic Women Who Changed the World by Eva Chen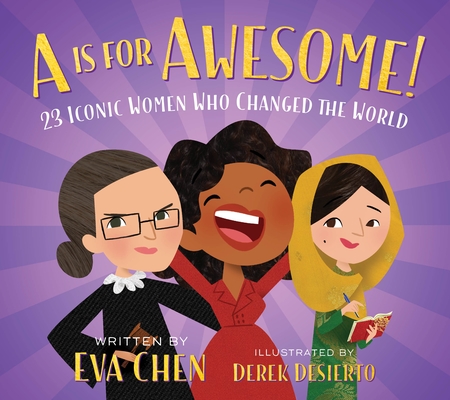 Available at:
– Wichita Public Library System
– Goddard Public Library
– Newton Public Library
– Watermark Books and Café
– Barnes & Noble Bradley Fair – Online and In-person
---
The Youngest Marcher: the story of Audrey Faye Hendricks, a young civil rights activist
by Cynthia Levinson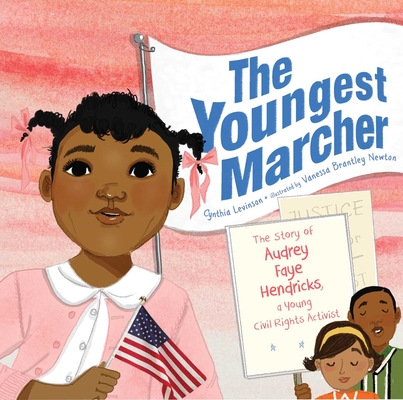 Available at:
– Wichita Public Library System 
– Andover Public Library
– Derby Public Library
– Newton Public Library
– Watermark Books and Café
– Barnes & Noble Bradley Fair – Online only
---
Sonya Sotomayor: A Judge Grows in the Bronx by Jonah Winter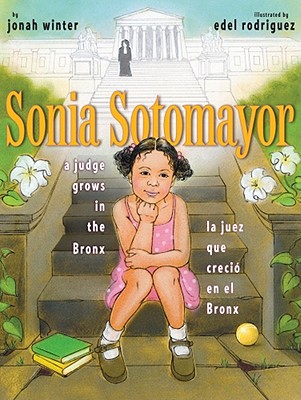 Available at:
– Wichita Public Library System
– Derby Public Library
– Watermark Books and Café 
– Barnes & Noble – Online Only
---
I am Amelia Earhart by Brad Meltzer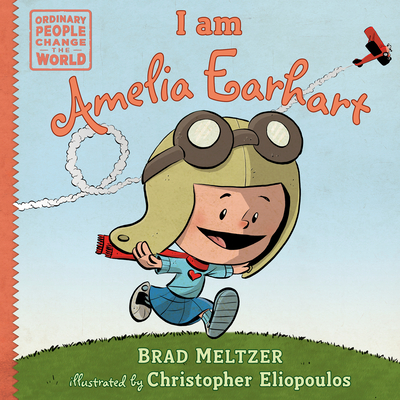 Available at:
– Wichita Public Library System
– Augusta Public Library
– Derby Public Library
– El Dorado Public Library
– Goddard Public Library
– Park City Public Library
– Rose Hill Public Library
– Newton Public Library
– Watermark Books and Café
– Barnes & Noble – Online and In-Person
---
Early Reader and Chapter Books for Women's History Month
She Persisted: 13 American Women Who Changed the World by Chelsea Clinton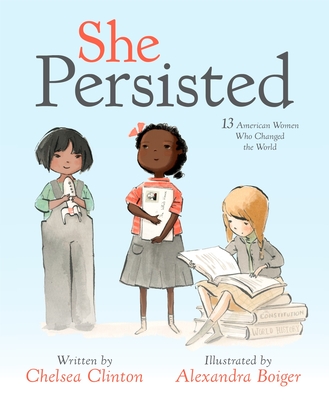 Available at:
– Wichita Public Library System
– Valley City Public Library
– Andover Public Library
– Augusta Public Library
– Derby Public Library
– Goddard Public Library
– Rose Hill Public Library
– Newton Public Library
– Watermark Books and Café
– Barnes & Noble Bradley Fair – Online and In-Person
---
Muslim Girls Rise by Saira Mir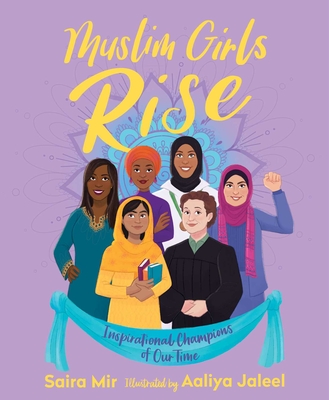 Available at:
– Wichita Public Library System
– Derby Public Library
– Newton Public Library
– Watermark Books and Café
– Barnes & Noble Bradley Fair – Online Only
---
Good Night Stories for Rebel Girls: 100 Tales of Extraordinary Women by Elena Favilli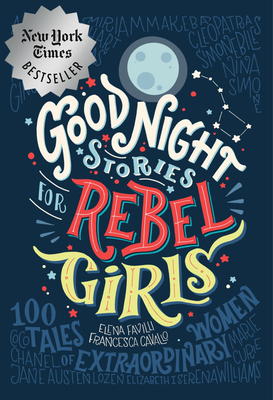 Available at:
– Wichita Public Library System
– Derby Public Library
– Mulvane Public Library
– Newton Public Library
– Watermark Books and Café
– Barnes & Noble Bradley Fair – Online and In-Person
---
Here Come the Girl Scouts by Shana Corey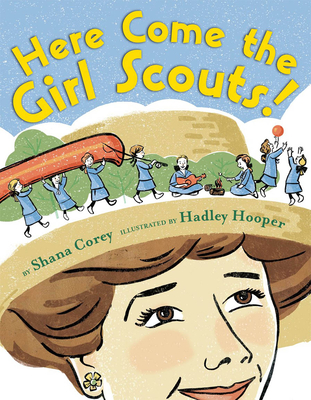 Available at:
– Wichita Public Library System
– Derby Public Library
– El Dorado Public Library
– Watermark Books and Café
– Barnes & Noble Bradley Fair – Online Only
---
Who Was Susan B. Anthony by JB Anthony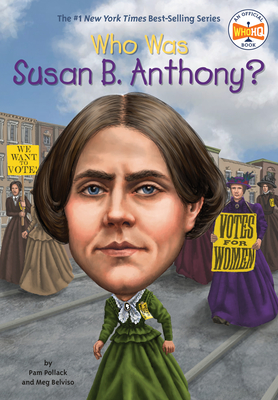 Available at:
– Wichita Public Library System
– Andover Public Library
– Newton Public Library
– Watermark Books and Café 
– Barnes & Noble Bradley Fair – Online or In-Person
---
Books for Tweens for Women's History Month
Women in Science: 50 Fearless Pioneers Who Changed the World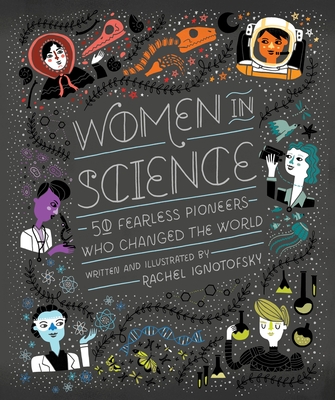 Available at:
– Wichita Public Library System
– Valley Center Public Library
–  Derby Public Library
– El Dorado Public Library
– Mulvane Public Library
– Newton Public Library
– Watermark Books and Café
– Barnes & Noble Bradley Fair – Online and In-Person
---
What is the Women's Rights Movement? by Deborah Hopkinson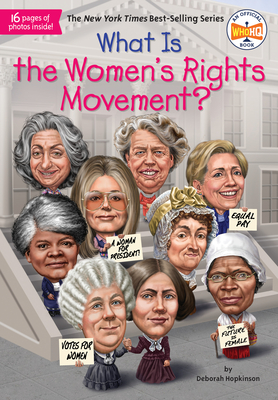 Available at:
– Wichita Public Library System
– Andover Public Library
– Derby Public Library
– El Dorado Public Library
– Barnes & Noble Bradley Fair – Order Online, Pick Up In-store
– Watermark Books and Café
---
Leading the Way: Women in Power by Janet Howell
Available at:
– Wichita Public Library System
– Derby Public Library
– Newton Public Library
– Barnes & Noble Bradley Fair – Order Online, Pick Up In-store
---
Polar Explorer by Jade Hameister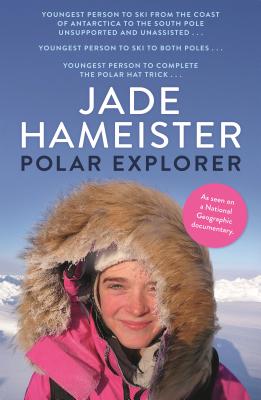 Available at:
– Wichita Public Library System
– Watermark Books and Café
– Barnes & Noble Bradley Fair – Online Only
---
What Would She Do? 25 True Stories of Trailblazing Rebel Women by Lisa Moore Ramee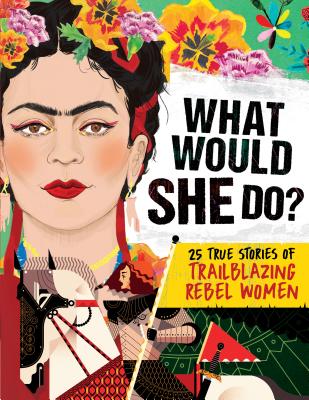 Available at:
– Wichita Public Library System
– Watermark Books and Café
– Barnes & Noble Bradley Fair – Online Only 
---
Books for Teens and Young Adults for Women's History Month
I Am Malala by Malala Yousafzai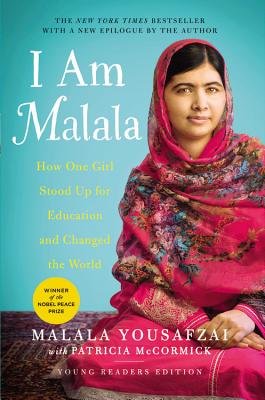 Available at:
– Wichita Public Library System
– Valley Center Public Center
– Andover Public Library
– Augusta Public Library 
– Derby Public Libary
– El Dorado Public Library
– Goddard Public Library
– Mulvane Public Library
– Park City Public Library 
– Rose Hill Public Library
– Newton Public Library
– Watermark Books and Café
– Barnes & Noble Bradley Fair – Online and In-Person
---
A Tyranny of Petticoats: 15 Stories of Belles, Bank Robbers, and Other Badass Girls by Jessica Spotswood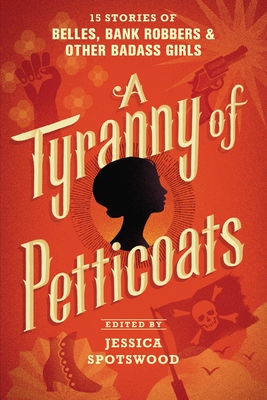 Available at:
– Wichita Public Library System
– Derby Public Library
– Mulvane Public Library
– Newton Public Library
– Watermark Books and Café
– Barnes & Noble Bradley Fair – Online Only
---
Brazen: Rebel Ladies Who Rocked the World by Pénélope Bagieu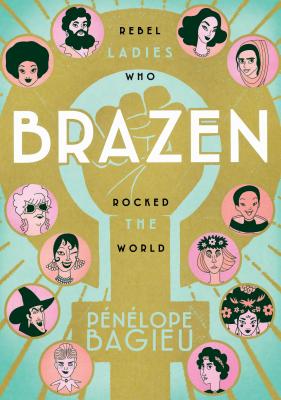 Available at:
– Wichita Public Library System
– Derby Public Library
– Goddard Public Library
– Mulvane Public Library
– Newton Public Library
– Watermark Books and Café
– Barnes & Noble Bradley Fair – Online and In-person
---
Without Annette by Jane B. Mason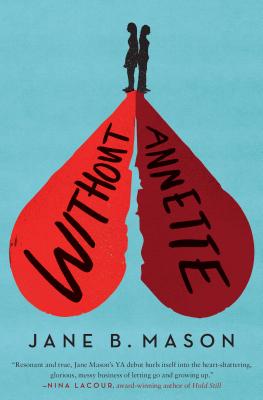 Available at:
– Wichita Public Library System
– Watermark Books and Café
– Barnes & Noble Bradley Fair – Available on NOOK
---
Headstrong: 52 Women Who Changed Science and the World by Rachel Swaby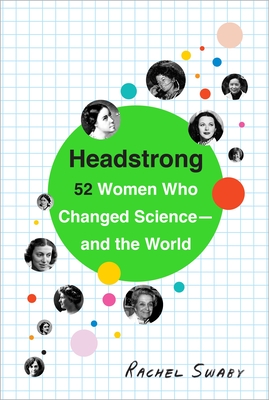 Available at:
– Wichita Public Library System
– Mulvane Public Library
– Newton Public Library
– Watermark Books and Café
– Barnes & Noble Bradley Fair – Online and In-Person
---
Books for Moms for Women's History Month
My Own Words by Ruth Bader Ginsberg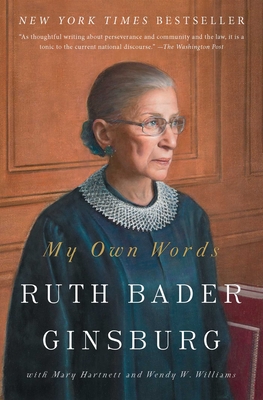 Available at:
– Wichita Public Library System
– Valley Center Public Library
– Augusta Public Library
– Derby Public Library
– El Dorado Public Library
– Newton Public Library
– Watermark Books and Café
– Barnes & Noble Bradley Fair – Online and In-person
---
The Moment of Lift: How Empowering Women Change the World by Melinda Gates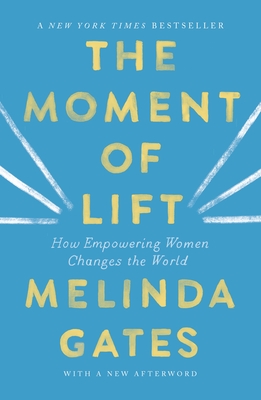 Available at:
– Wichita Public Library System
– Valley Center Public Library
– Andover Public Library
– Derby Public Library 
– El Dorado Public Library
– Goddard Public Library 
– Mulvane Public Library
– Newton Public Library
– Watermark Books and Café
– Barnes & Noble Bradley Fair – Online and In-person
---
Bossypants by Tina Fey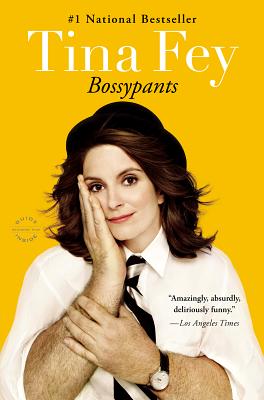 Available at:
– Wichita Public Library System 
– Valley Center Public Library
– Andover Public Library
– Augusta Public Library 
– Derby Public Library
– El Dorado Public Library
– Goddard Public Library
– Mulvane Public Library
– Park City Public Library
– Rose Hill Public Library
– Newton Public Library
– Watermark Books and Café
– Barnes & Noble Bradley Fair – Online and In-person
---
Sister Outsider by Audre Lorde
Available at:
– Wichita Public Library System
– Derby Public Library
– Newton Public Library
– Watermark Books and Café
– Barnes & Noble Bradley Fair – Online and In-person
---
I Know Why the Caged Bird Sings by Maya Angelou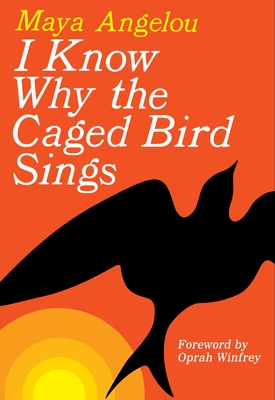 Available at:
– Wichita Public Library System
– Valley Center Public Library
– Derby Public Library
– Andover Public Library
– Augusta Public Library
– Park City Public Library
– El Dorado Public Library
– Mulvane Public Library
– Newton Public Library
– Watermark Books and Café
– Barnes & Noble Bradley Fair – Online only