Hey everyone! I'm Tayler Morrell, and I'm the mom behind The Sedgwick County Moms Network. We will be doing a bimonthly series called "Meet a Mom" which will highlight local moms from the greater Wichita area that are entrepreneurs, business owners, or have a big passion project. To start this series, I will be sharing about myself.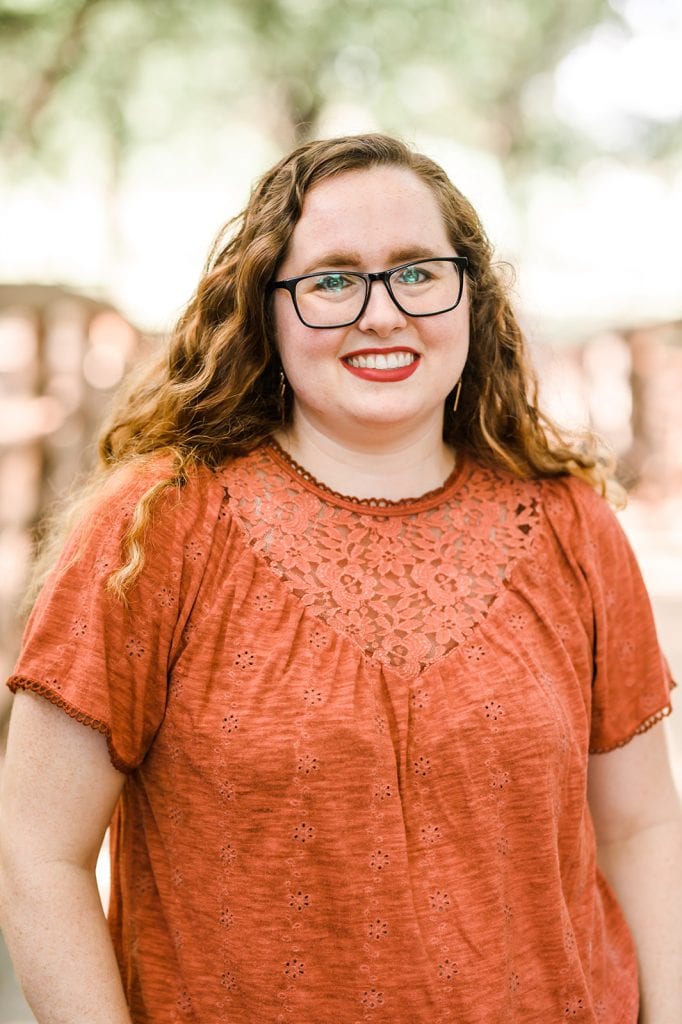 Tayler Morrell: The Mom Behind The Wichita Moms Network
How many kids do you have and what are their ages?
Rhys is six and Evelyn is four. I didn't try this, but both kids have a birthday one day off a major holiday–Rhys's is July 5 and Evelyn's is December 23.
Where are you originally?
Well, long story short, I'm a military brat–my dad was in the Marine Corps, so I say I graduated in Virginia and went to college and got married in Utah. We spent the last four years living just north of Dallas, Texas.
What brought you to Wichita?
My husband got an offer as a data analyst for a local agricultural technology company this last summer. It was completely unexpected since he wasn't looking for a new job, but it was an amazing offer. We are now first time home owners because of it!
What do you like about Wichita so far?
I love that although it's a big city for Kansas, it's still small town for me (having lived near DFW, Salt Lake City, and Washington, D.C). I love that it has all the conveniences of a metro, but literally less than a mile from my home are farms and crops. My husband and I are huge supporters of farmers markets and supporting local businesses. I am also actually a certified history teacher and I am in awe at the staggering amount of museums and historical places Wichita has to offer. I want to see it all!
What does your family like to do around town?
We love exploring our town. No matter where we've lived, we've always acted like tourists. We love trying new restaurants and supporting (almost weekly) local candy and soda shops. My kids and I love to spend the weekend discovering new trails and playgrounds. We are also in the process of buying memberships to Exploration Place and Sedgwick County Zoo!
Tell us what got you started with The Wichita Moms Network.
Well, I've been blogging since I was in college. I became quite obsessed with the mommy blogger scene as a young, new mom and had so much fun with it. I loved the networking and friendships I made. When we moved to Texas, I saw a Facebook advertisement for a national mommy website called Hulafrog looking for local editors. I applied and got it. I was the local editor for Hulafrog for two years, right up until we moved. I loved what I did so much in networking and supporting local business owners and providing resources for local moms that I wanted to continue to do it for Wichita. I made the switch to The Local Moms Network because I also had the opportunity to write more.
Do you have any other side gigs?
I actually was a junior high history and English teacher before I had kids. But, I decided to be a stay-at-home-mom. However, you can take the teacher out of the classroom but you can't take the classroom out of the teacher. I teach ESL online to kids in China with the company VIPKID. I also teach geography and history on Outschool, a marketplace for live online classes for kids. I also hope to go to WSU and get a masters in education in the next few years.
How do you juggle all of that with being a mom and a wife?
I like to stay busy. I like to feel like I'm contributing to the community. Teaching ESL happens before my kids wake up (I do it 5-7am) and I schedule my Outschool classes for when my son is at school and my daughter is in preschool. For The Wichita Moms Network, I find spurts of time here and there. But, I always make my family a priority. I always answer their bids and needs. I don't work on Sundays. I try my best to not work after the kids are in bed so I can spend time with my husband.
What is your best mom hack?
I allow one day a week to be a "choose your own" dinner. This way, if we've had a busy day, or a bad day, or we are low on groceries, dinner is still available without relying on take out. I let the kids choose everything they want for their dinner. They love having being in charge of their own meals.
What is the hardest part about being a mom?
I have fibromyalgia. I was diagnosed after my daughter's birth. I'll write a few different posts about being a mom with a chronic illness. But, I will say this now. It is hard. I am in a lot of pain many days and have very little energy sometimes. I also suffer from generalized anxiety disorder. So there  are many days I feel like I'm failing. But, I have to remind myself that I'm not. My kids are excelling at school and socially. They have great imaginations, are healthy, enjoy a wide range of activities and hobbies, and they love to cuddle with me.
What is your least favorite mom job?
I hate, hate, hate, hate folding laundry. I'm good at getting it done….then it stays in a clean pile in the laundry room for days on end.
What is your favorite way to spend time with your family?
We love playing video games together. We also love going to parks and walking on trails together.
What's the best piece of advice you've gotten from another mom?
You are the best mom for your kid.
I would love share about more local moms. If you live in the Wichita area or surrounding towns, and have a business or passion project, please contact us below!
Want to be featured on Meet A Mom?